The rumor mill ran wild following the highly anticipated MacBook Pro refresh. Liquid metal, standard SSDs, Atticus Blog higher-res, and updated design were among the false reports. What has changed, however, are the internals? Questions like: is this model worth upgrading to, or should I wait for the new model, will be answered in this article. Let's start with the changes.
Hardware
The model under the microscope is the high-end 15″ model, which contains a 2.2ghz Sandy Bride quad-core i7 processor, four gb ram, and a 6750m from AMD. That's a big upgrade from the previous generation. I've also opted for the high-res screen given in my (Mac!)book. *pun intended* Apart from the high-end 15″ Macbook Pro, Apple offers two 13″ models and a single 17″ machine. Across the board, each model enjoys a faster processor, ram, and a thunderbolt.
The latter is very interesting and a first for any laptop on the market! I'm not going into too much detail about it, but it's Intel's answer to USB. The connection can simultaneously transfer video, audio, and data at very high speeds. That means a DVD movie will transfer to external storage in about 6 seconds once supported hardware comes out.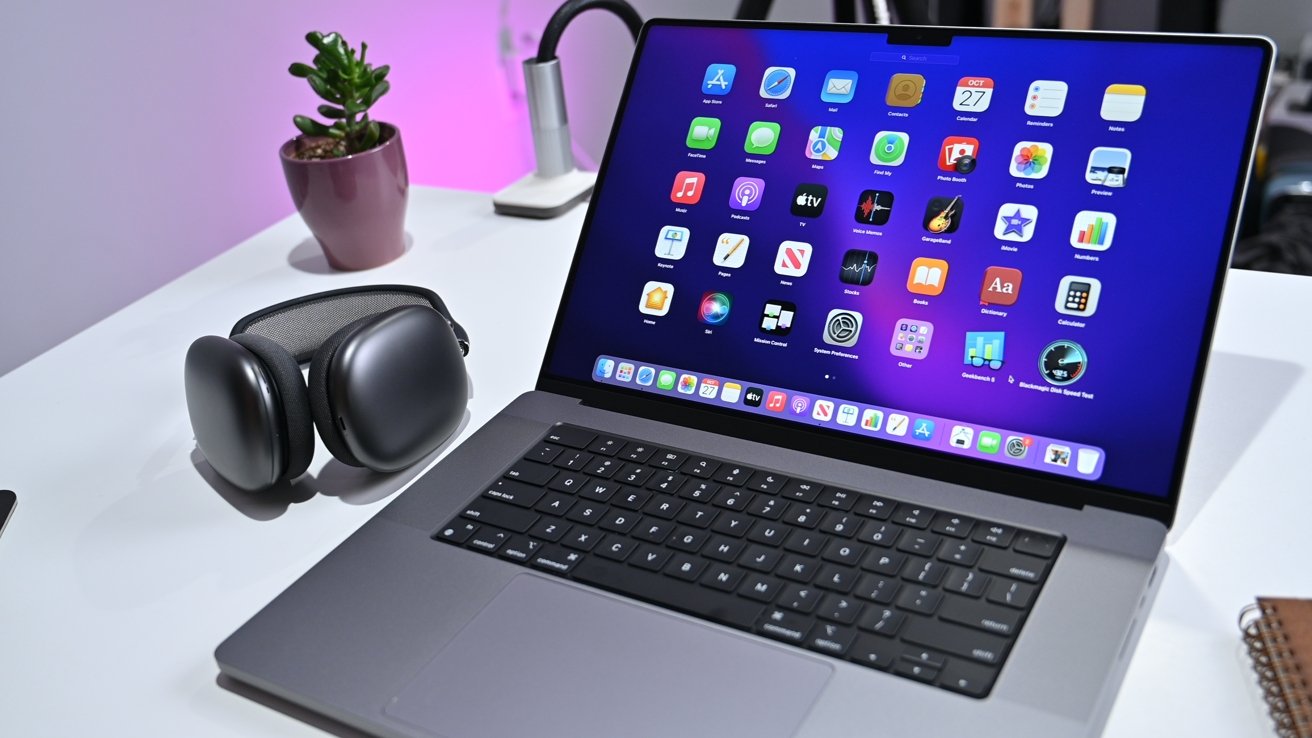 When deciding between models, realize that the 13″ models all share an Intel HD 3000 graphics as a sole provider. This is a source of frustration for gamers because the chip is pretty weak for modern games. The smaller models also use the gaps between the keys as speaker holes and lack a subwoofer; expect a slightly more tin sound. The 17″ model has a 1920×1200 display and similar specs to the 15″ Macbook Pro. This is both a good and bad thing. The good thing is that you'll have slightly more screen real estate, but gaming on the native resolution will struggle.
Body
As noted, Apple has retained its famous unibody design for this generation of Macbooks. I don't consider this a bad thing. Built from a single piece of aluminum, this laptop is scratch-resistant and clean-looking. My previous Macbook Pro (same design) withstood the test of time. (not a single scratch!)
In my view, this is the best-looking laptop apart from the Macbook Air. Its design is very symmetrical. Everything is exactly where you'd expect it to be, like how the speaker holes match the vertical space used by the keyboard keys. The width of the hinge also perfectly fits the horizontal keyboard space. Using a combination of black and silver, Apple created something aesthetically pleasing. However, I'd have loved to see some Macbook Air elements take over. The battery indicator seems unnecessary to me, and the DVD super drive is bound to disappear. Guess we can expect those changes in a redesign later on.
RELATED ARTICLES :
Still, the Macbook Pro 2011 is the sturdiest and best-looking laptop, a real winner!
Display
The 15″ model comes standard with a resolution of 1440×900. This can be upgraded to 1680×1050, something everyone should do. Unfortunately, Apple uses a high-end TN display, so there is still no IPS. The viewing angles are decent. It's possible to read a text and distinguish details at any angle. However, inevitably, the screen washes out from the sides, especially grays become yellowish; notice the app store panel lines. I also noticed the screen has a weak spot for lower and upper angles. Even at a small degree, colors started to fade. This is why we want IPS panels; they're noticeably better at this. Still, the Macbook Pro has one of the better screens out there. The colors pop and the pixel density feels just right. People looking for ultra-realistic color reproductions must look at production screens; what else is new?
For the first time, Apple managed to jam an HD Facetime camera into the glossy display. This is a logical step in developing video calling between Apple devices. I called my laptop using the iPhone 4 and configured the Facetime app to test this. Calling is easy and direct. Click a phone number or e-mail in your contacts, and the system will attempt to set up a Facetime call. Depending on the network, this process can sometimes take a little longer, but it's usually a smooth ride after the initial procedure. The image is crisp and pleasing but without being overwhelming. The idea is still soft and comparable to Logitech solutions at best; still, for such a small camera, that's a solid achievement.
Benchmarks
Now it's time to put the internals to the test. This is Apple's fastest notebook offering, so my expectations were sky-high. The first thing I wanted to have a look at is the battery. Apple advertises 7 hours of battery for every Macbook Pro model it offers. That's down from 8-10 hours for the previous generation. Most of this is probably due to the faster processor and a new way of testing that supposedly better represents real-world results. I fully charged the laptop and left the settings at default. The brightness sensor was turned on for more realistic results. During the test, I used everyday apps like Microsoft Word and Safari. Some light 3D work was thrown into the mix to mix things up.
6 hours battery recorded
Those are very decent results. It's still not at the point of an entire workday but does very well especially considering it has a thirsty quad-core working at all times. Macbook Air is king in the battery department.
Geekbench
This popular Mac benchmarking tool is often used as the standard to calculate hardware speed. Unfortunately, the free version only runs in 32-bit, so the ultimate rate should be faster. Mind you: the other Macs also ran in 32-bit mode.
2010 model: 5395
2011 model: 9981
So for the people still in doubt about whether this speed bump is considerable, here's your answer. It's almost twice as fast!
Xbench
This free benchmarking tool is a great way to get a clear picture of the machine. Not only does it give a score, but it also compares the strength and weaknesses of each Mac. This test was run three times to prevent incidental scores and averaged out the following score.
2010 model: 228 – 218 – 486
2011 model: 387 – 248 – 758
The MacBook Pro outperformed its predecessor easily. The CPU score increase may not look like much, but the i7 was already a screamer, so making a 30-point jump over that is a lot. Also, considering that the dual-core → i7 gap is equally large.
Application test
The time it takes to launch an app is essential for a proper user experience. The Air does well at this, so I used it as the benchmark. The Macbook Pro comes with a new generation of 750gb 5400rpm drives. The extra data density and latest Seagate technologies should give it the edge over previous Pro models. But how close can it get to its SSD speedy thinner sister?
Both machines woke from a cold boot when they put down these scores. It looks like the Macbook Air is 2-3x faster. Now some smaller applications:
Macbook Air:
iTunes: 2 sec
iPhoto '11: 4 sec
Words '11: 4 sec (8 sec in template)
Macbook pro:
iTunes: 4 sec
iPhoto '11: 9 sec
Words '11: 7 sec (17 sec in template)
Quite a difference, and it's noticeable. Having used both machines, sometimes the Pro feels slower. I should note that once applications have been opened, speeds greatly improve. Opening up Photoshop for a second time only takes 4 seconds. But from a cold boot, the Air conquers all. Luckily, users can upgrade the RAM and Storage later on as SSD prices continue to drop. I can't wait!
700mb video conversion
Now this one is a biggie. Let's see how Intel's Sandy Bridge fairs in a purely processor-intensive task, converting a movie to the iPhone format. To test this, I installed a video converter from iSkysoft and loaded up a 700mb.avi film. Settings were left at default, and the target file was set to "iPhone 4, mp4", with 640×480 pixels.
Macbook Air: 50 minutes (time to complete)
Macbook Pro: 10 minutes
The Macbook Air has a 1.86ghz dual-core processor compared to the Sandy Bridge quad-core i7 2.2ghz from the Pro model. That's two generations behind and lacking two extra cores; it shows. This is the strength of the current MacBook Pro generation; it is a portable workhorse. It should also be shared that the Macbook Pro's processor always kept a 20 ~ 25% margin, whereas the Air kept pushing its limits.
Gaming
This particular model comes equipped with a Radeon 6750m 1gb GPU. That's up from the Nvidia 330m 512mb in previous Macbooks. Now it's time to see how much difference a year makes. Games were tested on Mac natively or under Bootcamp (windows 7, 64bit).
Crysis
Released in 2007, Crytek had set the bar for hardware for many years. And still, new products struggle to run the game at anything beyond 1920×1080 res. I first attempted a run at 1024×768 pixels, comparing it to last year's outing.
Macbook Pro 2010: 41fps (medium)
Macbook Pro 2011: 57fps (medium)
That's pretty good, and I got a little daring. So I upped the resolution to 1670×1050 (native, BTO) and ran the same tests.
Macbook Pro 2011 (native resolution, high): 23
Using the native resolution, some gamers may want to divert to medium settings. Still, for a laptop, these are decent scores!
Company of heroes
Games like COH have turned out to be real classics. Playing skirmish is still a blast, and because the game is from 2007, high settings should be on the cards. I turned every dial to maximum and held my breath.
Minimum: 1.8fps
Average: 65fps
Maximum: 132
Company of Heroes can be run fully, for no apparent reason, and the game still looks terrific. The minimum was 1.8fps, but upon further investigation, this only happened once for a split second. So seemingly, the system was doing something in the background which caused some momentary instability.
F1 2010
Codemasters' latest racer. I used the latest 1.01 patch (DX11) and the internal benchmarking tool, which includes a full grid lap around the Silverstone circuit. Remember that DX11 settings are only used in the ultra range.
1680×1050 2xAA
high: 42fps average
ultra: 20fps average
The game performance is good for a midsized laptop. It should be said, though, that the fan speed went pretty wild during some peak moments. Sometimes they hit 2500+rpm for seemingly no reason. According to internal readings and an iPhone decibel app, here are the temp and decibels produced.
Temps, fans, noise
To get a good reading, I played Civilization 5 (Mac native, though lazy port) for a few hours and kept steady track of the DB throughout. The ambient was dead silent, apart from occasional cars/talks, etc. I cut those out and calculated the average.
38db – 46.3db. With an average of 42.6 dB. This may or may not ring any bells, but the fans were audible in human language but stayed in check. They would be too loud for a dramatic scene in a movie, but gameplay-wise, it's fine.
The fans didn't start kicking in until about 20 minutes into the game, after which they remained steady at about 2700 rpm each. Temps clocked at the following:
Intel CPU: 67 degrees Celsius (idle: 46) | or 153 Fahrenheit (idle: 115)
AMD GPU: 65 degrees Celsius (inactive: 45) | or 149 Fahrenheit (idle: 113)
This, again may or may not tell a lot, but in any case, the Macbook wasn't complaining, and the patient felt warm at best. Note, though, that it's early spring now, and things could be different in mid-June. But from experience, I think everything's just fine.
Conclusions
The Macbook Pro 2011 is a great upgrade over the previous models. Most changes are internal, and it shows. The speed increase is dramatic, making this the first real portable "Mac Pro". It comes at a price, though. The fantastic unibody design sometimes struggles to keep the hardware at bay. It should also be noted that they're still very expensive and that users with shallow pockets could be forced into using Intel graphics. Not a great thing for a $1200+ laptop. This particular model, however, is as good as it gets, despite, in Apple world, now looking like the run of the mill.
Now to answer your questions. For me, 2010 Macbook Pro owners shouldn't feel rushed to upgrade; in fact, 13-inch gamers shouldn't. And yeah, you could wait for a redesign; it's always possible. But deciding to stay at the beginning of a product cycle seems like a silly thing to me. It's like saying: yeah, I'll wait for the next model because it will have everything I could wish for.