PowerPoint is presentation software. You can use it to create presentations, charts, and slideshows. PowerPoint presentations are often used for business presentations, product launches, web page designs, marketing presentations, and many others. Your PowerPoint presentation is your audience's first impression of you and your business. A well-designed presentation slide deck will be a powerful tool to help you stand out from the crowd and attract new customers. Whether you're a beginner or a seasoned pro, creating a great PowerPoint presentation slide deck is a simple task you can do in just minutes.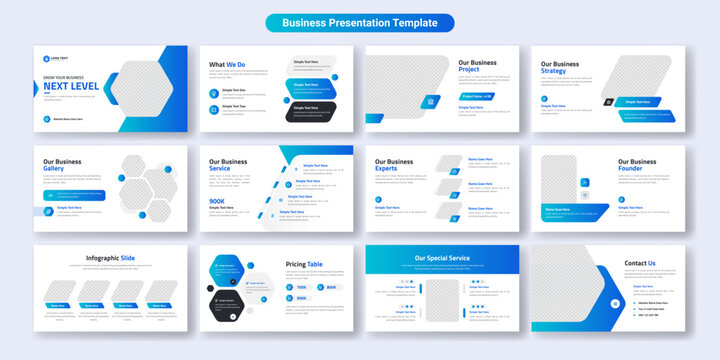 We will walk through the steps you need to follow to create a killer PowerPoint presentation slide deck. To the design elements that can help you stand out, this article will teach you everything you need to know to create a winning presentation. You are probably familiar with the power of PowerPoint presentations. It is one of the most effective tools in a marketer's toolkit. They can be used as a communication tool that quickly conveys complex ideas. But did you know they can also be used to sell to clients? Or persuade a spouse or boss? Or create an experience that helps you get through a difficult time? We want to show you how to design slides for the greatest impact.
PowerPoint templates
Presentation slides are a powerful tool to help you stand out from the crowd and attract new customers. With so many PowerPoint templates available, finding a suitable template for your needs can be difficult. Here are a few tips to help you out.
Making the Slide Look Professional
Creating a good presentation is hard when using boring or unprofessional slides. If you're having trouble, you might make the same mistake most newbies make: using generic PowerPoint templates. Using a template is like wearing the same suit to work every day. You can get away with it for a day or two, but eventually, you'll get noticed. I've seen many newbie presenters struggle with this issue, so I created a cheat sheet of the most common mistakes made by brand-new presenters.
Creating slides for any presentation
Presentation slides are the visual representation of the information you're conveying. They're the most common way to communicate information, so iknowinghow to design a good presentation slide. To create a presentation slide; you must know what type of presentation you're giving and the best way to convey the information.
You can choose from a wide variety of presentation slides, such as:
• PowerPoint Presentation Slides
• Flipboard
• SlideShare
• Google Slides
• Microsoft Office Presentations
• Keynote
• Prezi
• WebEx
• Slidify
• Webinar
• Zoom
• Video
• eLearning
• Text
• Charts
• Photos
• Infographics
• Maps
• Audio
• Podcasts
• Videos
• Images
While there's no hard-and-fast rule for how to create a great presentation slide.
• Keep the font small, and use a serif font.
• Use a solid color to make it easier to read.
• Keep it simple.
• Use a strong image, icon, or graphic to make it more memorable.
• Use a title that helps define the content of the slide.
• Use bullet points to break up the content and keep the slide concise.
If you're having trouble deciding what presentation slide to use, ask yourself: What's the best way to present this information?
How to design slides for your presentation
A good PowerPoint presentation slide deck is one of the most powerful tools to convey your message to your audience. But there are a few things to remember when creating your presentation slides. First, you want to include an image. If you want to go big, you can have the entire presentation slide deck consist of a single image, or you can have each slide show a different picture. The second thing you want to remember is that you don't want your slides to be too flashy. You want your audience to focus on the content rather than the design. The last thing you want torememberd is that you want to create a presentation that is easy to navigate. Keep the slide deck organized and easy to navigate if you have a large display. Let's discuss some great resources to help you design your first PowerPoint presentation slide.
Visualizing Your Presentation Slides
PowerPoint is a tool that has been around for nearly 20 years. It's become the industry standard for presentations, but you may still have trouble with some of its features. When starting, it's important to learn the basics, such as how to use the basic features. A quick Google search can show you several tutorials; plenty more are available on YouTube. For example, it's helpful to know how to add bullet points, images, and hyperlinks to your slides. As you become more proficient, you can move on to more advanced features, such as creating animations and transitions and making custom themes.
Frequently Asked Questions PowerPoint
Q: Why should I present in a PowerPoint slide presentation?
A: PowerPoint allows you to use graphics, illustrations, animation, and music to illustrate your ideas.
Q: Where can I find PowerPoint templates?
A: To search for PowerPoint templates, go to Microsoft Office Online and enter "PowerPoint" into the Search box at the top of the page.
Q: How can I use PowerPoint slides effectively?
A: Using PowerPoint, you can also use its "SmartArt" capabilities. SmartArt is similar to flow charts but more advanced. You can create a SmartArt chart by dragging shapes on the slide and arranging them on the decline as desired.
Top 3 Myths About PowerPoint
1. You have to design your slides.
2. Your PowerPoint presentation slide must be a single color.
3. You have to create your PowerPoint presentation template.
Conclusion
PowerPoint is one of the most popular tools for creating presentations. This is probably because it's very easy to use and relatively inexpensive. You can create slideshows, videos, infographics, and even animated GIFs. All you need is a PC, a mouse, and a keyboard. Many options are available if you're looking for a tool to create a slideshow to share online. There are many free resources out there that you can use to create and design your slides, but the problem is that you may not have access to them.