A house can look like a million-dollar property with a furnished garden. Using beautiful plant collections, accent lighting, appropriate furniture, decorative elements, and bluestone tiles – your garden can feel like heaven on earth. Every person tends to be unique, whether in terms of lifestyle or how to arrange and organize a home. However, you don't necessarily have to spend a fortune on getting the best outcomes. With the right amount of creativity and skills, you can convert your shabby backyard into a beautiful space that too on a budget. Have a look at some easy-peasy tips and tricks to create the most beautiful garden in the neighborhood –
Go Natural
Nothing is as environmentally friendly and natural as terracotta pots in your garden. "terracotta" comes from the Italian word for "baked earth." It is clay-like earthenware ceramic that can be either glazed or unglazed and is often used for water and sewage pipes, bricks, and sculptures in the garden. You can reuse and decorate your old pots with colorful mosaic tiles or recycle them using old tins as big flower pots on your front porch. Hence, saving a lot of money and protecting the environment.
Create Patterns with Broken Pavers
Transforming your garden is all about how creatively you can plan an attractive visual impact. If you are looking for a budget-friendly landscaping idea, you can easily do that using recycled or broken pavers in a geometric pattern. This will cover the unused ground space in your garden and act as a pathway through your yard.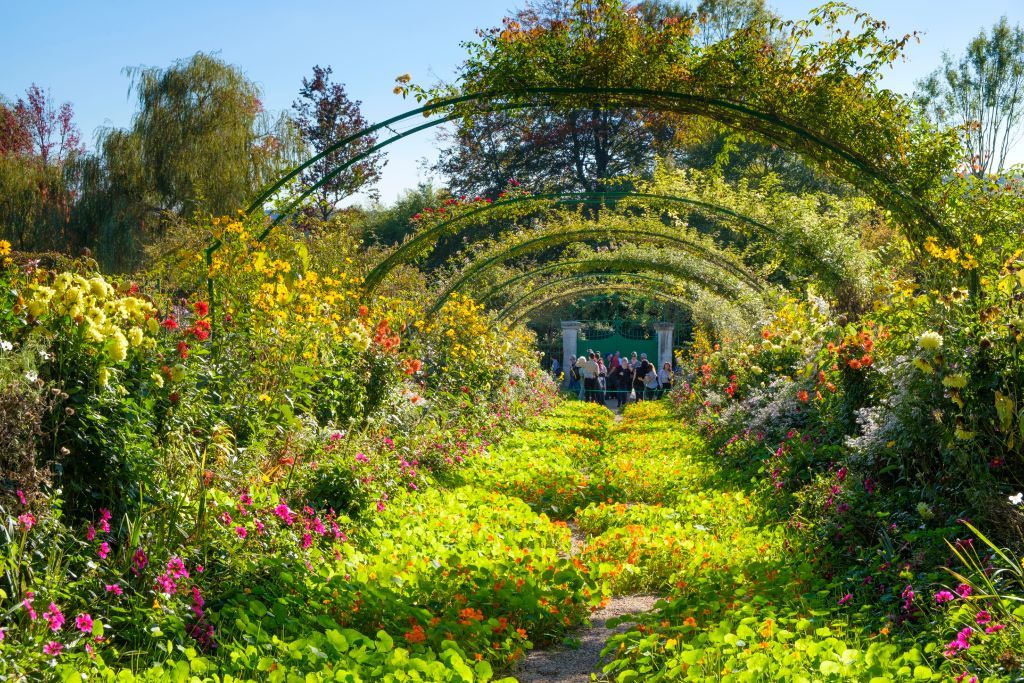 Plant Colorful Perennials
Most of the plant's species usually don't last throughout the year. They bloom for one season and lose life after that. That is why expert landscape artists suggest planting perennials instead. They are very affordable and stay as it is year after year. Many beautiful options are available in the market, like Veronica, Astilbe, Baptisia, Sage, etc. You can mix and match different perennials and create a colorful pattern in your garden.
Add Some Ornamental Grasses
Using ornamental grass is a cheap and attractive way to increase your garden's visual appeal. They require very little maintenance and add much color to your garden. Combining these grasses gives your yard a modern and expensive look. You can choose any or all grasses like Fountain Grass, Feather Reedgrass, Blue Oatgrass, and many more.
Don't Forget the Outdoor Furnishings.
A garden is incomplete without tables and chairs. Moreover, who would not love to use the space to relax in summer evenings, especially after spending so much effort beautifying it? So, shop around in the market or do some research online. Look for furniture that complements the aesthetics of your garden and is perfectly suited for the outdoors. Pick the style of tables and chairs carefully, as they would significantly impact the look of your outdoor spaces.