Patio doors have always been a part of the traditional style of architecture. These doors look incredibly stylish, with a large glass window providing access to another side of the house. Having patio doors installed in a home brings in a lot of fresh air and natural light throughout the day. And the best part – there is no need to worry about the security of your family members as the glasses are highly robust and durable. For people looking forward to using their space most efficiently, patio doors are a perfect fit in all terms, whether aesthetics, insulation from heat and cold, security, or energy efficiency. Have a read through some great tips to help you in picking the right patio door for your house to make it more modern-looking and energy-saving –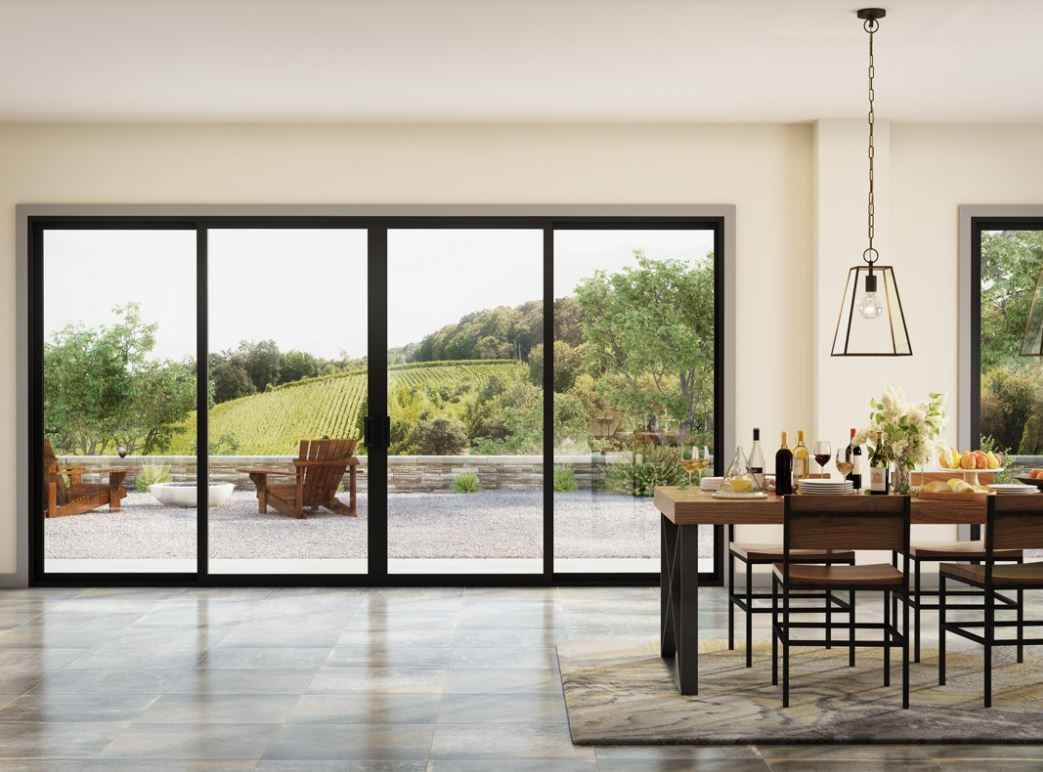 Determine your purpose
Before buying a door, you should know that patio doors come in various styles and are used for various purposes. They can be used as your front entry door, at the back of your house, or even as a space division in your living room. So, you better assess your requirements and decide your main purpose behind installing a patio door- Is it create better functionality? Is it to improve aesthetics? Or is it to maximize natural light and improve energy efficiency?
Explore different types of patio doors.
While shopping around in the market, make sure you review the basic patio door configurations. According to the structure, these doors are often categorized into – Sliding Patio Door, Hinged Patio Doors, Bi-Parting Patio Doors, Folding Patio Doors, and French Doors. Every type has its pros and cons and is meant to suit unique situations and purposes. Only after a detailed assessment, choose the right one.
Pay attention to the glass.
The major part of a patio door consists of glass. So, it gets crucial that a lot of attention should be given to the quality and sturdiness of the glass. While you may be enticed to pick the most beautiful option, the experts suggest choosing the glass type based on the following-
Extreme temperatures in your region
The pattern of patio-door window panes
Privacy
Energy efficiency, etc.
Consider the door material.
In addition to the glass quality, you should consider the type of door frame material you wish to invest in. The choice of the decision can be dependent upon the project's necessity or your personal preferences. Solid wood, steel, aluminum, and vinyl are typically used for patio doors. Solid wood is the most popular, and aluminum is the least preferred. Thick steel doors work pretty fine, and vinyl is also in trend,d because of the low maintenance advantage.
Could you buy it from a reputable seller?
It is always recommended to buy your preferred door style from a reputable patio door manufacturer or supplier with a well-established presence and has been catering to the need for several years. These manufacturers are always updated with the latest market trends and keep bringing new stuff for their clients occasionally. There are greater chances of coming across various patio doors having smooth operation and excellent insulation by contacting popular suppliers and manufacturers.