How often do you think about that beautiful roof over your head that keeps your home warm, cozy, and leak-free? Most homeowners take the top of their house for granted until it springs a leak. So, if your roof has become old, it's time to pay attention to its declining health. Most homeowners' biggest question is whether they should repair or replace damaged roofs. In case of a small leak or minor issues, getting a new roof is unnecessary as you can fix the repair problem.
If you ensure proper maintenance, you can successfully prolong the life of your roof. However, depending on the material, shelters have a specific lifespan. For instance, an asphalt shingle roof usually lasts up to 20 years. There are some signs that most people ignore, and as a result, they end up with a failed roof. So, before water starts pouring through the ceiling and you have to break out the buckets, it's better to look at what your roof may be trying to tell you. Here are some warning signs that will help you determine if you need a new roof.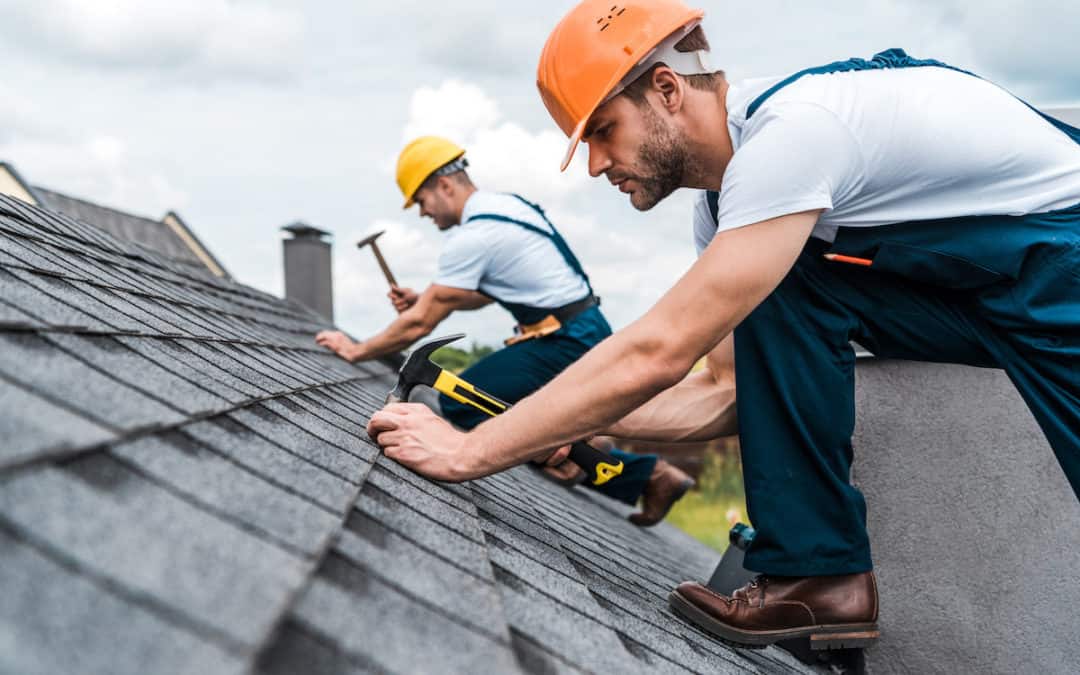 1. Old Roof
When it comes to a roof's lifespan, many factors are to be considered, such as climatic conditions, the material of the top, and shingle weight. So, you should look at the replacement age of your roof to determine if it's time to bid farewell to your old friend. Sometimes, the top suffers severe damage and needs replacement earlier due to extreme weather conditions. Compared to an asphalt shingle roof, metal or tile roofs have a longer lifespan.
2. Curling or Missing Shingles
You should watch the shingles' condition to notice if they're missing or curled at the ends. Your roof takes beating from nature and survives harsh weather conditions like rain, snow, and sun, damaging its components. Over time, you'll notice broken, missing, buckling, or curling shingles. Cracked or curled shingles indicate that your roof is approaching the end of its lifespan. While missing shingles needs some repair work.
3. Annoying Leaks
One of the most obvious signs that you need roof replacement is leaks. If you find water inside your home or signs of water damage, your roof needs your attention. Before the problem grows, look at your attic, especially after a rainstorm, to spot an issue. Some problems can be fixed with simple repair, so call a professional roofer to determine if you need repair or replacement.
4. Paint Damage
Another sign of damage is peeling or blistering paint or swellings in woodwork or trim. This problem arises when water starts pooling up underneath or when there's a serious leak.
5. Granule Loss
If you find an excessive amount of colored granules accumulated in the gutters, it indicates a problem. Though granule loss is common, you'll find this even with brand-new shingles. But if there's an excess amount o, you might need professional help. To determine when granule loss becomes a problem, look at the asphalt shingles on your roof and check if they have big bare patches and if the underlying black weathering asphalt is visible. If a few shingles are damaged, repairing is the best solution. But if the problem is spread to a wide area, possibly it's time for a roof replacement.
6. Mold & Mildew
If there's a leak anywhere in your roof, you'll spot mold or mildew growth on ceilings or walls. Homeowners often blame faulty plumbing for this problem, which obviously can be a reason. However, sometimes the real culprit is a damaged roof. But before you think about replacing your roof, check your insulation, ventilation, bathroom fixtures, and plumbing lines to ensure they're in proper shape and aren't leaking.