If you and your partner are ready to start the next chapter of your life and get married, you've probably started to think about wedding finances. While the stereotypical image of an Indian wedding is quite lavish with an extravagant budget, it can be conducted on a more modest scale. You can even take a little help to stretch your budget by taking a personal loan for a wedding. Along with a personal loan, here are some tips to help you cruise through planning your most special day.
1. Create a budget
The first thing you must do to plan your budget wedding is to set a wedding budget both you and your partner are comfortable with. Then, list your expenses and put an approximate amount against each. Research personal loan interest rates if you're considering a personal loan. You can take the help of personal loan EMI calculators to help plan your finances before the big day.
2. Do some research
Before committing to anything, study to get familiar with trends and events you can execute on a low budget. Ask your friends or family members who are active on social media to help you with people they know who could offer you a discount. Look for budget-friendly outfit designers, mehndi and make-up artists, and venues to keep your budget under control. If you need financial help, explore different personal loan interest rates for the best deal.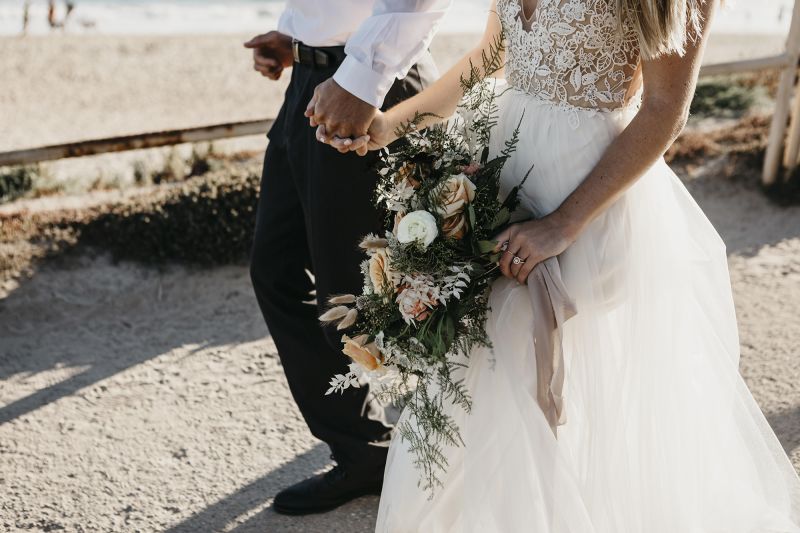 3. Make an invitee list
The biggest expenses in any wedding are usually the venue and catering. Booking a large venue without knowing how many people will attend could be costly. Instead, sit down with your fiancée to figure out your guest list early so that you can pick an appropriate venue and caterers. This will ensure that you don't book a huge platform and avoid unnecessary spending and wastage of food.
4. Ask your friends for favors
Instead of wedding gifts, you can ask your close friends to help you with wedding-related turns to cut down on costs and make them feel more involved. For example, you can request a friend to DJ at your wedding or ask them to help you decorate the venue to save on those costs. These tips will help you plan your budget wedding so that you can make amazing memories. If you need to stretch your budget or might need to come across some unexpected expenses, consider taking a personal loan for a wedding. You can pay it back in installments to enjoy your special day stress-free.